We Aim to be a leading insurance brokerage in the industry, by
combining professional resources and skills with customer focus to deliver
constant growth for our clients. We provide a full range of insurance products
while offering regional & international insurance solutions.
Establish and develop close relationships with our clients to
foster an in-depth understanding of their business objectives. This way, we
can ensure that our services are delivered efficiently and to the highest standard.
High ethical standards and confidentiality are essential in our line of business; you can depend on our honesty at all times.
The better we understand your needs, the better we can foster successful relations and serve
Trust, respect, honesty and integrity are much more than just words to us. These are our core values and at the heart of who we are
We don't believe our job's done until our client is satisfied.
We are group of corporate/retail business professional with
over 20 years of experience in the insurance industry.
ALAA AL OMARI
Director of Business Development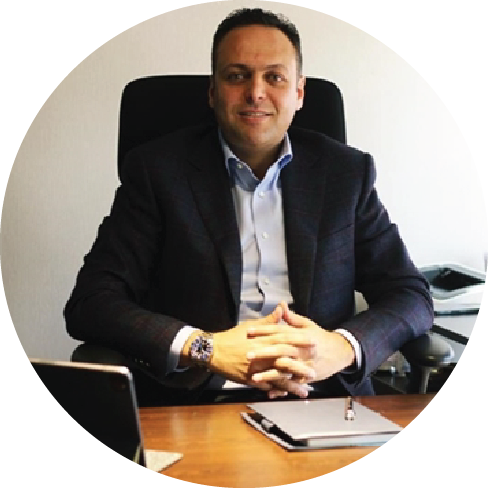 Mukhallad Omari
MANAGING PARTNER
BISHER OBEDIAT
GENERAL MANAGER
Al Maha offers reasonable premiums to cover personal and corporae insurances
From Motor insurance to Engineering insurance, the aim is to render services
that are professionally streamlined
WORKMEN COMPENSATION
INSURANCE
THROUGH
RISK/COVER
ANALYSIS
ADVICE ON RISK
MANAGEMENT/LOSS
CONTROL
MARKETING
NEGOTIATION OF
INSURANCE TERM
ONGOING POLICY
REVIEW AND
MAINTENANCE
REGULAR CLIENTS
MEETING &
UPDATES
PROVISION OF
DETAILED
REPORTS
COMPREHENSIVE
CLAIMS HANDLING
SERVICES
   CLAIMS ASSISTANCE  SERVICES    
We Recognize That The Speed And Efficiency At Which Claims Are Dealt With Is An Extremely Important
Part Of A Broker's Role And Therefore We Offer A Comprehensive Claims Assistance Service Which
 ASSISTANCE WITH CLAIMS PREPERATION
NEGOTIATING BEST SETTLEMENT WITH INSURANCES
DETAILED CLAIMS RECORDING AND ANALYSIS
COORDINATING WITH SPECIALIST LOSS  ADJUSTERS